Several of our classes also cater to seated tai chi (for the elderly, disabled, or wheelchair users), with instructors who have teaching experience in this area and disabled access and bathroom facilities. To find out which is our nearest seated tai chi class to you, just get in touch.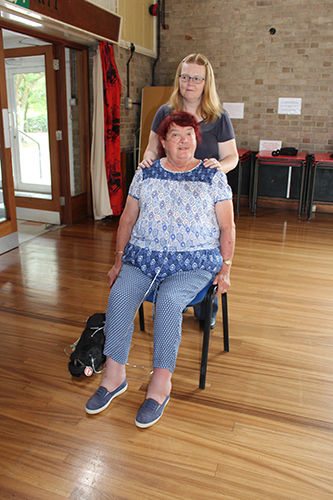 Some of our tai chi classes have groups within them who practise "Chair tai chi". This is suitable for all ages and abilities, with some class members doing it seated, or standing for part and then sitting for part. Some just stand until they run out of puff! To find out which classes are suitable for the disabled and wheelchairs, please contact us.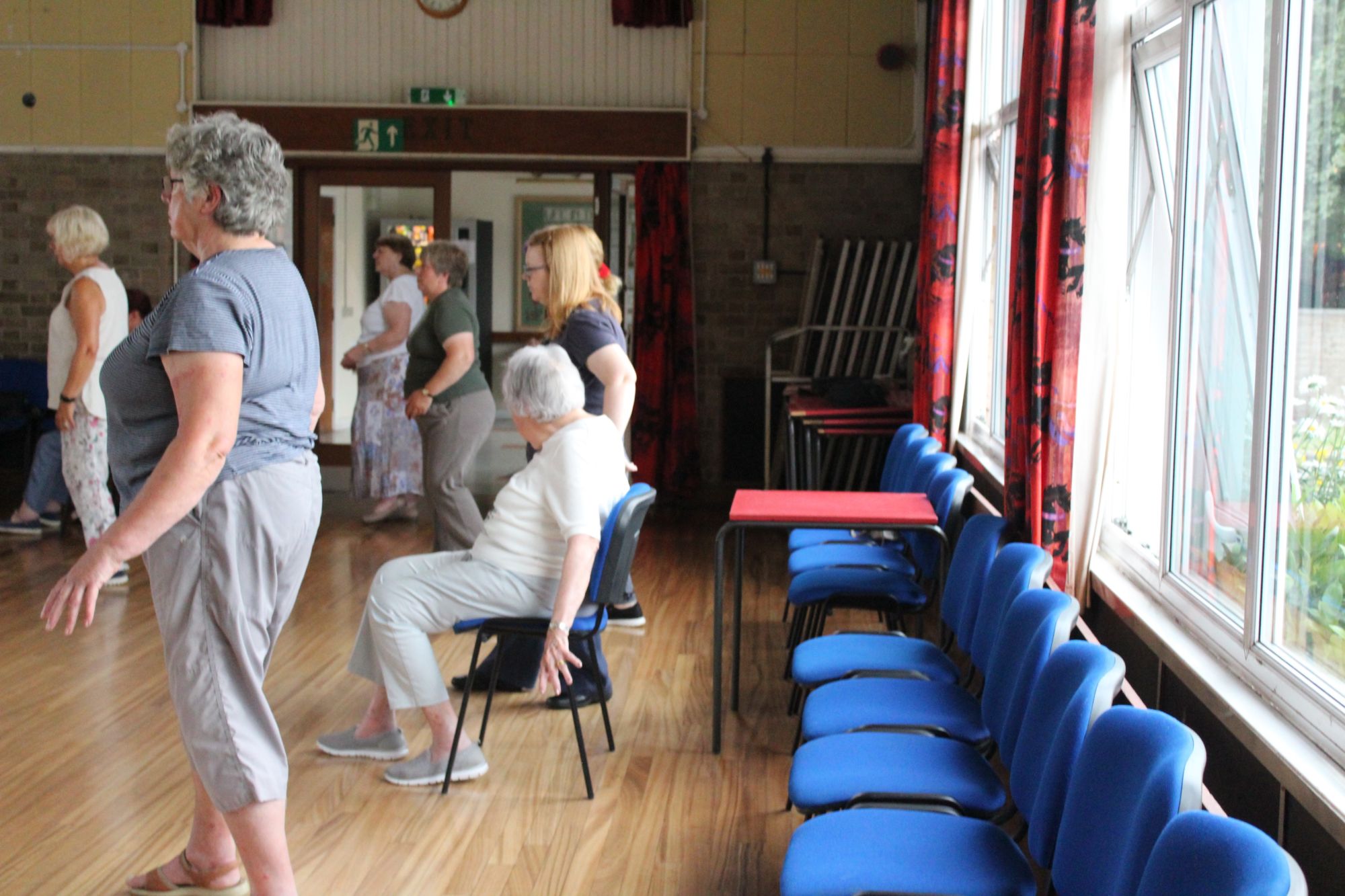 When it comes to seated tai chi, we have emphasis on not taking things too seriously, with nothing set in concrete, but we start with some warm ups to get everything flowing and then tend to do some Chi Kungs, which are repeated exercises that help the Chi (life energy) flow around the body. We often do the Eight Fine Treasures, but if all of this doesn't mean much to you then don't worry because we talk you through it bit-by-bit in class.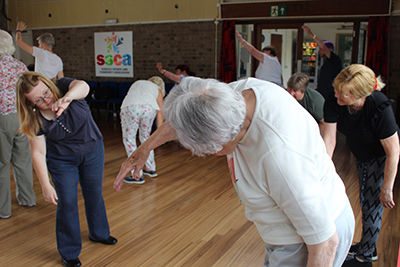 Everything we teach can be done seated, and our friendly instructor Jenny has experience of working with people of all abilities, we tend to just "go with the flow" and can accommodate all needs. So if you would like to try tai chi in a chair or wheelchair, get in touch and arrange to come along and have a go. You don't have to have done any tai chi before, beginners are always made very welcome.
For further information please call Jenny on 07971 051 523.