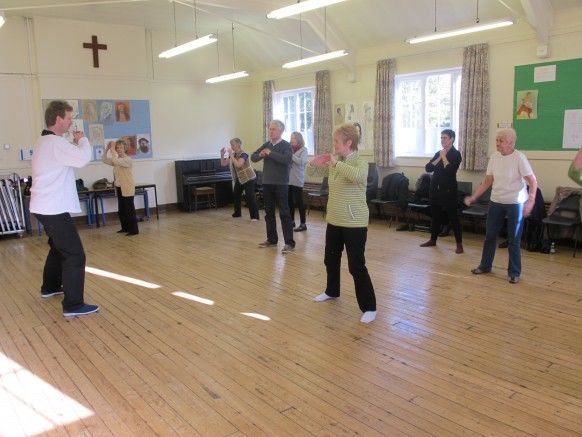 We have one weekly Tai Chi class in Walsall.  The Walsall class is on Monday mornings from 10.30 am until 12 midday and is held at the Accord Care Centre, Ford Street, Walsall WS2 9BW. This class is for all ages and abilities, and beginners are made to feel very welcome.
We also run classes in Bloxwich, Aldridge and further afield.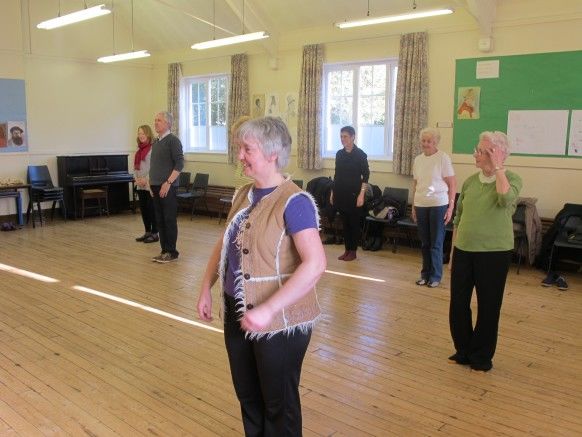 Our Walsall Tai Chi class combines deep breathing and relaxation with slow and gentle movements. Originally developed as a martial art in 13th-Century China, Tai Chi is now practised around the world as a health-promoting exercise. It is characterised by slow, graceful, continuous movements that are gentle on the joints and muscles. Done correctly, the postures flow smoothly from one to another.
Tai Chi has been shown to improve aerobic capacity, increase energy and help with balance. It is also used to reduce stress and increase general mobility. Some exercises aim to increase muscle strength in the legs and the back. Our class members also tell us that coordination and flexibility improve with coming to our Walsall Tai Chi classes. We also have a good time and have a real class spirit. We'd love to have you along with us.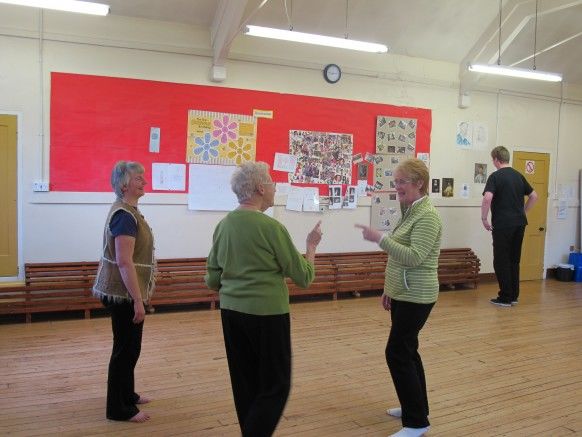 As well as our Walsall tai chi class, we have a class in Bloxwich on Tuesday morning. We have classes in Aldridge on Tuesday and  Wednesday afternoons and also Friday evenings. To see our full list of classes visit our classes page or simply click here.
Once you find the class for you simply fill out the contact form or give us a ring. Alternatively just turn up at the venue at the time and place listed and we will be pleased to welcome you. All newcomers receive a friendly welcome, and there are always plenty of beginners to join in with, as well as more experienced members.
Some areas close to our Walsall Tai chi classes are Pleck, Caldmore and Birchills. If you're free to come down and have a look and see how our class can benefit your health and wellbeing.
Here are what some class-members say about this class:
"By regularly attending Tai Chi Classes with Steve, I found it to have had a very positive and uplifting effect on my mood and well-being. Our group is so friendly, full of laughter and very welcoming to everyone who joins."  Yasmin
"By doing Tai Chi I have achieved strength through softness. Though the movement is slow, the energy it gives is fast." Michael
"Learning and practising Tai Chi has helped with my Raynaud by vastly improving circulation. I had a check-up yesterday and was told I have the blood pressure of a happy 16-year-old!!" Wendy