Aldridge Community Centre – Tai Chi Class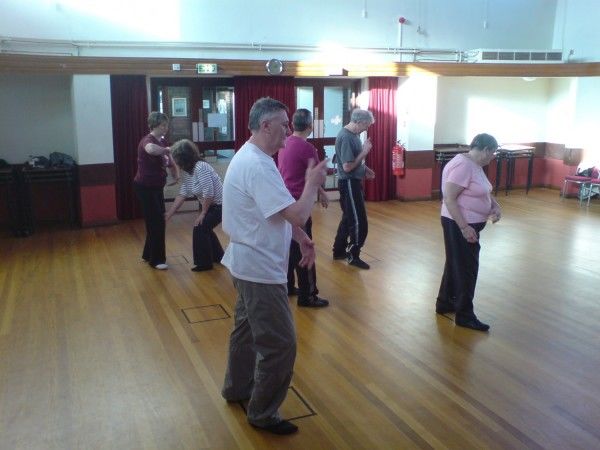 We have two popular and friendly Aldridge Tai Chi classes per week. The first is on Wednesday Lunchtime from 1.15 p.m. until 2.45 p.m, and the second is on Friday evening from 7.30pm until 9.00pm, both held at Aldridge Community Centre, Anchor Meadow, Middlemore Lane, Aldridge WS9 8AN. We have a good mix of abilities in both classes, and beginners are always welcome to join. There will be other beginners in the class too! You don't have to book in advance, you can just turn up on the day.
These classes are also ideal if you are from the surrounding areas of Pelsall, Shelfield, Brownhills, Great Wyrley, Rushall, Essington, Walsall Wood, Clayhanger, Shire Oak, Stonnall, Shenstone, Hammerwich and Weeford. If you can't make this session then luckily we do have other classes in the area within easy reach with classes in Bloxwich and Walsall. Several of these classes are in the evening so if you are working there is plenty of opportunities for you to come along and join in.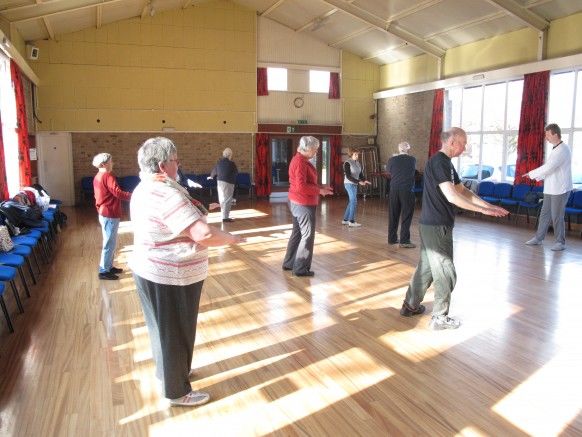 In our Aldridge Tai Chi classes, after some warm-ups to stretch the body and relax the muscles, we usually do a series of Chi Kungs, which means energy exercises. These are repeated movements which circulate the body's energy in particular ways to clear any blockages and help to restore a relaxed and centred body and mind.
We then move on to practice Yang Cheng Fu's Long Form. Don't worry if you don't know what that is! We walk you through every step, and there are class members at all stages of learning this Form, including beginners. Form is the graceful flowing series of movements that most people think of when they say the words "Tai Chi".
The benefits of Tai Chi are well documented on this site as well as other medical and exercise websites, and we would love to see you at one of our lessons to enhance your well being and general health.
If you'd like any further information about our Aldridge Tai Chi classes, simply fill in the contact form, give us a call or just turn up at the venue. We look forward to seeing you there, also there is the Aldridge Community Centre facebook page, click here.