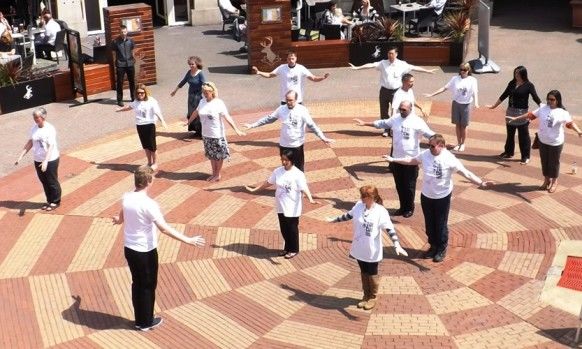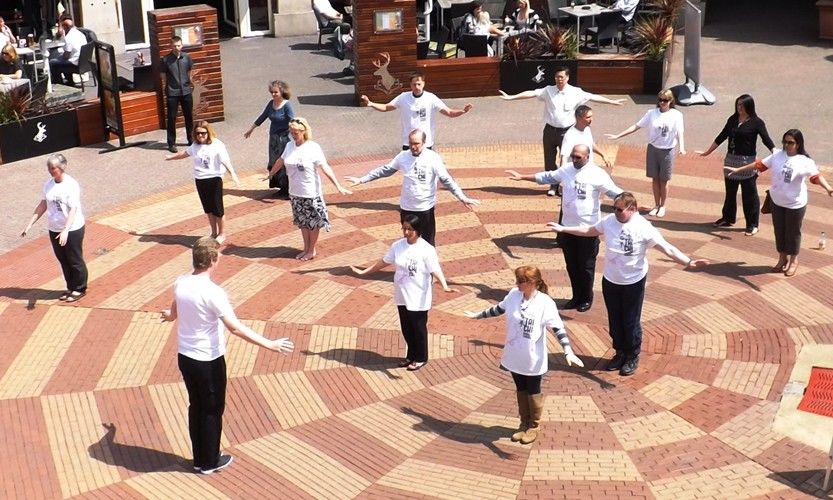 We run welcoming, accessible and fun Tai Chi classes throughout Birmingham and the West Midlands. Our Chief Instructor Steve Jones has studied Yang Style Tai Chi for 25 years, under two Masters and one Grandmaster. All our classes have a good mix of abilities in them, so beginners can start at any time, and will have plenty of other beginners to join in with. There is a great atmosphere in our Birmingham Tai Chi classes, and you can see some testimonials from class members at the end to see this for yourself.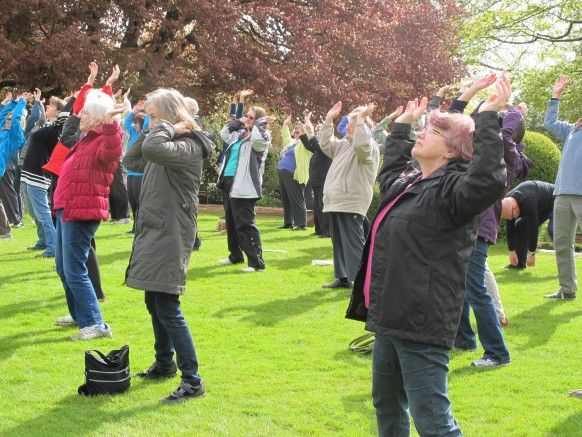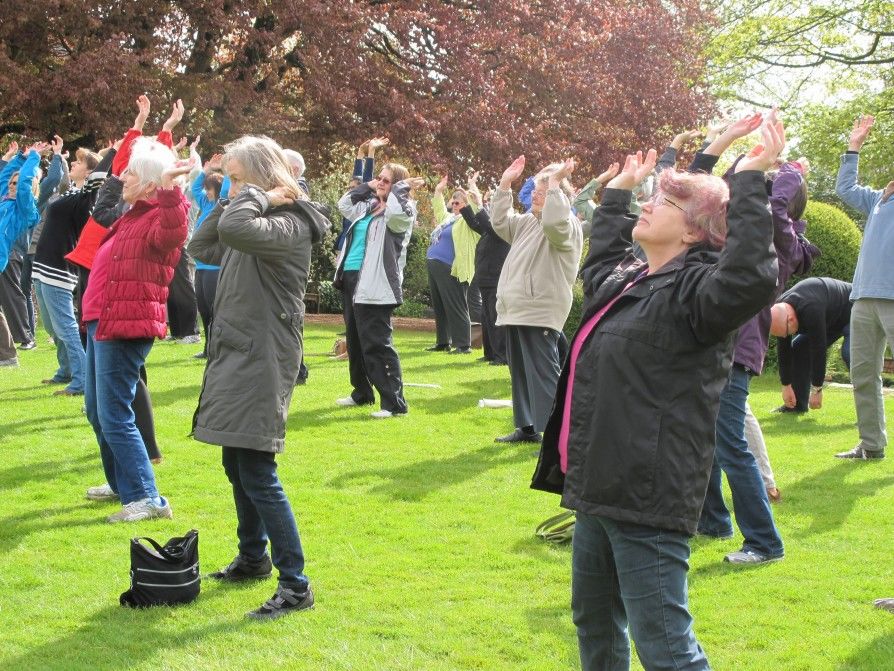 We have a Monday afternoon class in Olton, Solihull, a number of classes in Sutton Coldfield, a Thursday morning class in Harborne, a Wednesday evening class in Erdington as well as private tai chi lessons in Sutton Coldfield on Saturday mornings. Just click any of the links for further information and photos from that particular class, or give us a call or email, using the contact details shown here.
You may also recognise us from the free Tai Chi classes we ran in the Arcadian Centre in Birmingham City Centre over the Summer. These were great fun and everyone learned a lot. We also run an annual event at the Birmingham Botanical Gardens, in celebration of World Tai Chi Day every April, where over 100 of our class members gather together and do an hour of Tai Chi, and then have a chinwag and a look around the gardens after (the event includes free entry to the Botanical Gardens).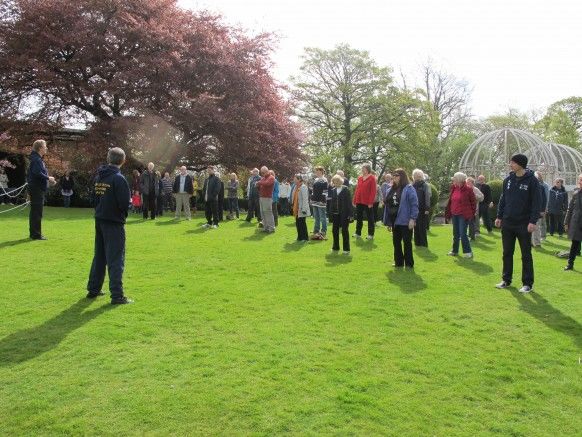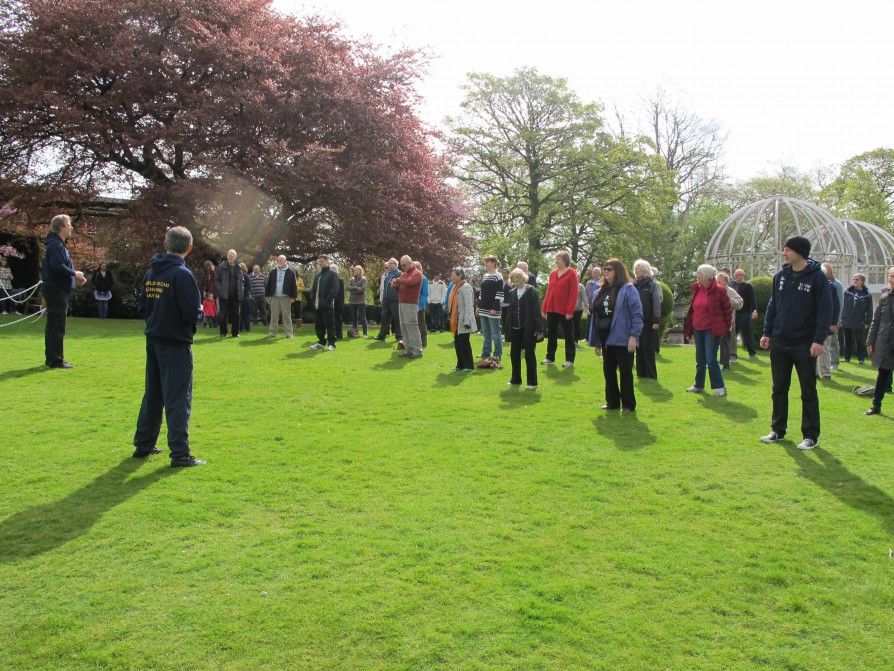 If you're interested in coming to one of our Birmingham Tai Chi classes, just give us a call, or fill in our contact form – contact details can be seen by clicking here. We would love to have you in one of our classes. We also run other classes through the West Midlands, and our full class list can be seen here. In the meantime, this is what some of our Birmingham Tai Chi class members say about our classes:
"By regularly attending Tai Chi classes with Steve, I found it to have a very positive and uplifting effect on my mood and well-being. Our group is so friendly, full of laughter and very welcoming to everyone who joins." Yasmin
"During each class, I feel the tension drain out of my shoulders, and the week's work-related garbage trickle out of my mind. I've also realised that the slow movements are a method for training the body to be able to fight without relying on muscular strength, and because of these classes I'm much better equipped to handle confrontation out in the wide world when it can't be avoided." James
"After the first year I had a break for 4 weeks and on my return, I suddenly realised why I was there. The intense relaxation was amazing and continues through to this day." Brenda
"Attending classes has done me a great deal of good. There is a terrific sense of friendliness to the classes and I have made many friends. We have a great deal of fun. We also learn a great deal as well." Michael