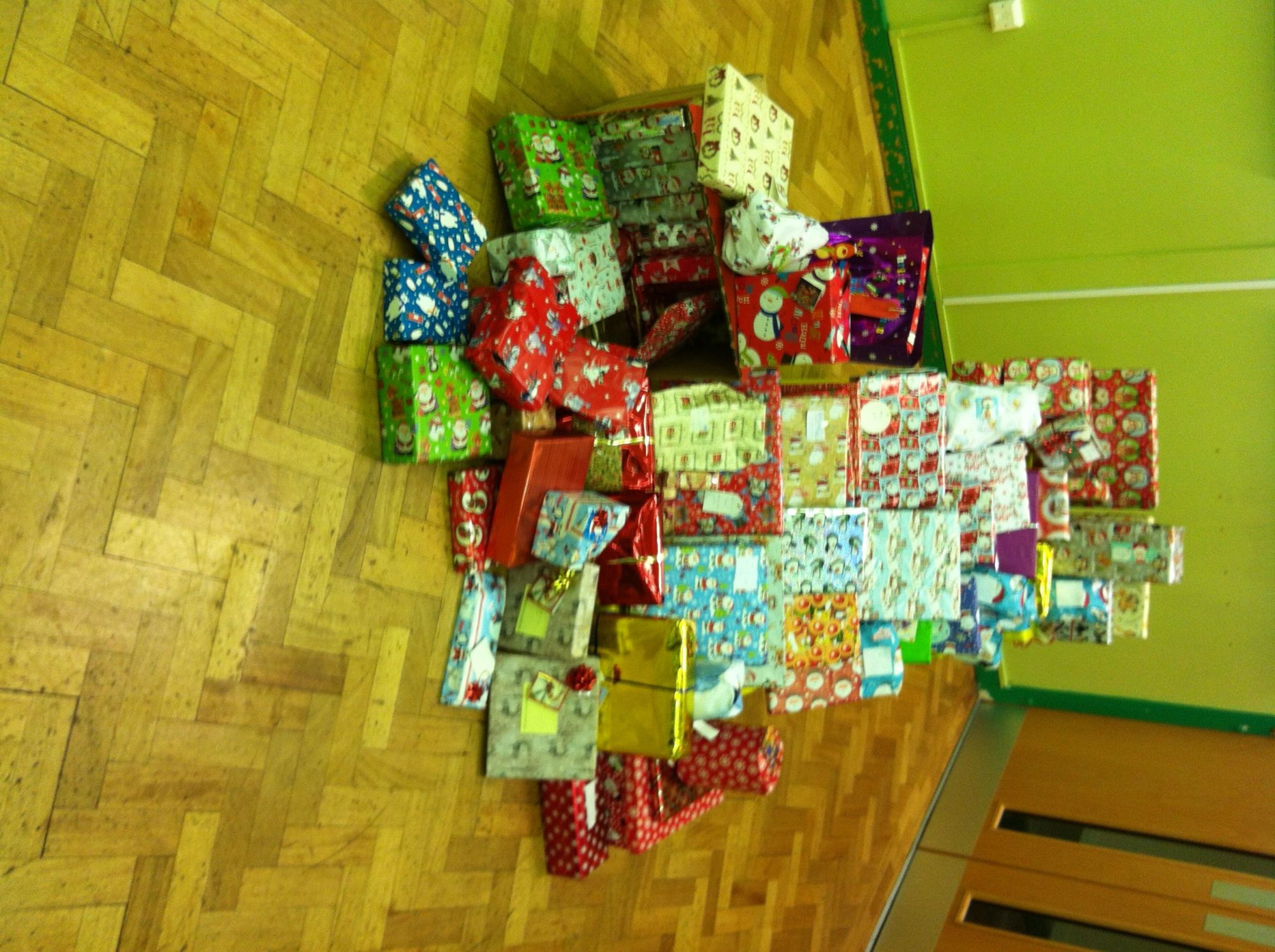 This year, we've got involved again with Oscott Manor School's collection of Christmas gifts for local disadvantaged kids on behalf of the St Vincent De Paul Society, and are chuffed to bits to say that we have collected 203 Christmas presents from our tai chi class members, with a little help from Fleur's piano students!
The idea is to wrap a present that costs no more than £5, write whether it's for a boy or girl and the recommended age, and then they are distributed to families in need in the local area. These presents make a real difference to a child's Christmas. This is double the number of presents we collected last year. Amazing!
What a great scheme to be involved in, we're proud of all our members for their generosity and Christmas spirit.
We would like to take this opportunity to wish everybody a very Merry Christmas and a happy 2017. We look forward to seeing you all back in class in January!