Southside's free summer lunchtime Tai Chi classes at the Arcadian Centre in Birmingham City Centre have been the talk of the town these last few weeks, with coverage in the Birmingham Mail and Birmingham press, allover Twitter, as well as visits in person from Jo and Sparky from Free Radio, and hundreds of other friendly faces. We hope to see your face down there soon. All are welcome, and most are beginners so you have nothing to lose!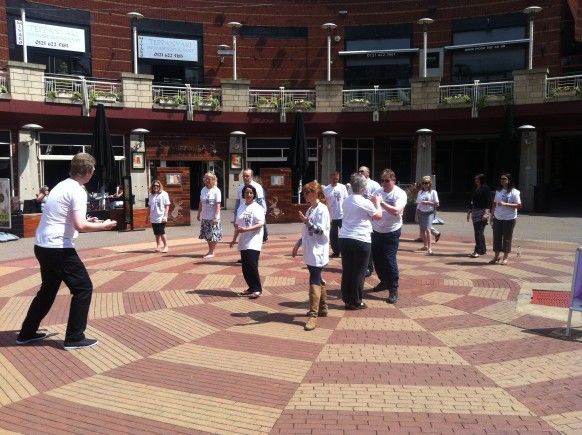 Bit all over the place but niceClasses run from 12.45-1.30pm every weekday, and are running for at least the next 6 weeks, so come along and join us! It's free, folks! Birmingham City Council's Be Active scheme are also taking Tai Chi to the parks of Birmingham, and we're proud to be running their free classes in Holders Lane fields. This has also received some kind mentions from local media. Check back soon for more details! It's turning into an exciting Summer for the TaiChi'ers of Birmingham!
Holders Lane Fields
Holders Lane Fields – Tai Chi coming soon!